Career in Microfinance and it's opportunities in Finance and Banking Sector
Microfinance, also called microcredit is a way to offer small business owners and entrepreneurs access to capital. The small business owners mostly don't have access to traditional financial resources from major institutions. So, they take support of Microfinance. Essentially, Microfinance encompasses microloans, micro savings and micro insurance. The institutions of microfinance offer small loans and other resources to business owners helping them get business basic financial needs.
Why India is in huge demand of Microfinance?
According to the latest research done by the World Bank, India is home to almost one third of the world's poorest population. Thus, microfinance plays a major contributor to financial inclusion. In the past few decades, it has helped out remarkably in eradicating poverty. Hence, various central government and state government poverty alleviation programs are currently active in India, including NABARD's SHG – Bank Linkage Programme (BLP) that helps empower the poor, especially rural women, through providing savings and credit windows from banks. Another programme, NABARD's Livelihood and Enterprise Development Programme (LEDP) has also been proved helpful.
Considering the importance of microfinance in Indian economy, There is a huge scope for students in microfinance field to work for the following institutions:
Credit unions

Non-governmental organizations

Commercial banks
So, if you have opted microfinance as your career, and want to make big in the Finance and Banking sector, then you may opt for the following profiles:
A microfinance company has to hire data scientists who can identify new growth corridors and enhance its operational efficiency. Data Scientists who have deep knowledge of microfinance bring invaluable analytical skills to the table. So, if you would opt for Micro finance, you would easily develop skills to decipher unique insights about the portfolio performance, collection patterns, risk profile and various scenarios, bringing large scope for you in the Finance company. You would also develop deep knowledge about Automated loan underwriting process coupled with real-time data transfer, digital KYC and digital loan application making you right fit for data scientist profile.
2. Business Development professionals:
Microfinance has a large scope in today's time for building businesses of small entrepreneurs. Since, the small companies require budget to do cross-selling and marketing efforts. They approach microfinance companies to raise the capital. Being an expert of microfinance nuances, you would be able to constantly workout for financing offerings like solar financing, water & sanitation loans, low-cost housing projects, SME loans etc in a reputed financial company. Plus, if you would have experience in rural marketing techniques and know-how of strategic business alliances are apt for these roles. Then, you can get role of Business Development professionals where you will be comfortably travelling to tier III cities and remote villages, as well as interacting with the natives.
3. Financial Tech developer:
For streamlining operations and expediting the process of the loan application to final disbursal, technology plays a major role. Alongwith microfinance knowledge, if you are also great technical wise too, there will be a huge demand of yours in microfinance industry as Financial App developers, software engineers, process flow designers, database managers etc. Even the IT graduates may apply for this position, and simultaneously would keep on learning about the Finance; they have a long way to go in this field.
4. Management Accountant/ Financial Accountant: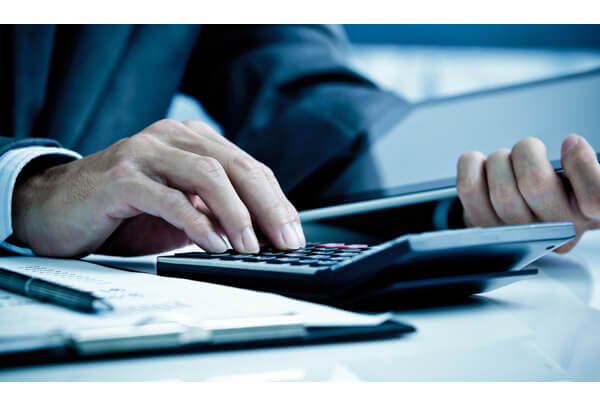 No business can survive without a proper accounting and finance framework. The role of Management Accountant and Financial Accountant is a lot, be it a Banking industry or Finance industry. After studying microfinance course, you can easily become accounting and financial professional monitoring the operational costs, financial projections, bad debts, and check the financial viability of the business plans so as to develop a profitable business model. Even the CFAs, Financial Accountants, Management Accountants and Financial Analysts are high in demand to fulfill the responsibilities of the Finance vertical in the microfinance companies.
5. Micro finance officers:
Microfinance officers usually hired by non-government organizations (NGOs) and banks, to support a microfinance project. A microfinance officer has to report to the director of the project, making sure that all logistics of the program or project are properly coordinated. He also co-ordinate and take a follow-up with the banker on sanctions, solving the discrepancies etc. He also co-ordinates with Risk Team on disbursement plan and give confirmation within time limits.
Microfinance is a great initiative by Government to let people from remote villages, low-income groups, unemployed youth, and underprivileged sections of the society or any person gets access to conventional banking operations. There are various people who do not have access to formal banking. There are many reasons for this such as lack of infrastructure, cost of credit, lack of awareness about banking or financial discipline. This is where Microfinance steps in, creating a large scope career in Microfinance in the coming days.
Related Posts: